Unforgiven (Unbreakable #3) by Rebecca Shea-NA Contemporary Romance
Kindle format given by author for review
Goodreads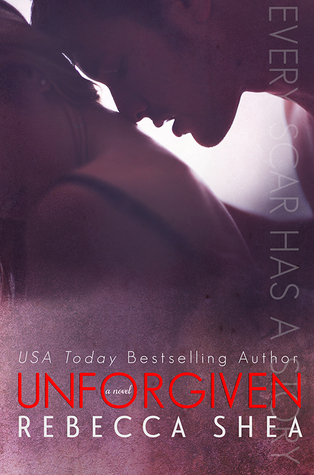 Lindsay Christianson seemingly has it all—the perfect career, the perfect boyfriend, and the best-laid plans for a perfect life—until one phone call changes everything.
With a moments notice, Lindsay must choose between her perfect life and her professional dreams. The choice momentarily seems clear when the opportunity to propel her career abruptly sends her across the country, leaving everything she loves behind in North Carolina.
Navigating a new city with a broken heart and a job where her colleagues will do anything to sabotage her success, the pressure quickly becomes too great. When old habits resurface, Lindsay finds herself chasing demons she thought were long since buried.
With pain and destruction left in her wake, will Lindsay find a way to erase the damage she's done, or will her sins remain unforgiven?
**This book is a Contemporary Romance and contains mature subject matter. It is not intended for those under 17 years of age.**
Unforgiven was everything I had hoped it would be. I have been really excited about Lindsay and Matt's story. I've liked both of these characters from the beginning and once I found out that they were having a fling, I just couldn't wait to get my hands on their book.
Lindsay has a chance to make her dreams come true. She has a great boyfriend and a career she's worked hard for. Now the opportunity to advance her career has come and she needs to make a choice. She needs to decide if leaving Matt behind is worth it. Lindsay decides she's worked to hard for this chance and says goodbye to broken hearted Matt. But leaving everything behind for this chance, isn't all that she hoped it would be. Lindsay crumbles and old demons resurface.
As I said above, I've always liked Lindsay, but I wondered when her past would come back to haunt her. Lindsay and her brother Landon had a difficult life and while Landon tried to give Lindsay everything he could, she still suffered in her own way. In college, Lindsay had an eating disorder. It was something she could control. It gave her a sense of peace and stability. I get it. I totally get it. There are other issues that she deals with in addition to her eating disorder coming back into play, but I related to her more on this end. The thing about Lindsay is that she's aware that she's self destructing, but she couldn't stop it. It took a major scare to get her back on her feet and truly gave her some perspective on where she wanted to be. As much as I loved seeing her with Matt, Lindsay's character development made the book for me. There's nothing I love more than cheering on a character who really wants to change/grow for herself.
A surprise that made me smile was seeing Gabe and Jess again. I didn't expect it, but I just adore them and it was so good to "see" them. And even though I had mixed feelings about Landon in Undone, it was nice to see where he was and how he's grown too.
Overall, I'm really glad I read Unforgiven. I like a series to wrap up nicely and in a pretty way and I felt the ending of this book did just that. It was perfect. I think Shea did a nice job of finishing out the series and I have to say that each book is unique and truly represents each character well. Gabe and Jess are still my favorite couple in the series, but Matt and Lindsay are definitely close to my heart too. If you've followed this series, don't miss this book.
Quotes:
~"I don't know what our futures hold, but every time I try to envision mine, you're a part of it. In my dreams, you're the one I wake up next to every morning, and go to sleep with every night. You're the one rocking my babies to sleep, and holding my hand when I'm an old man. It's always been you. It will always be you."
~"I've always been yours," I say softly. "Always."
"I know, but every day that I wake up and have you next to me is the best day of my life."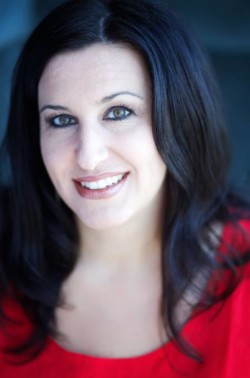 Rebecca Shea is the USA Today Bestselling author of Unbreakable and Undone. She lives in Phoenix, Arizona with her family and her beagle, Miles. From the time Rebecca could read she has had a passion for books. Rebecca spends her days working full-time and her nights writing, bringing stories to life. Born and raised in Minnesota, Rebecca moved to Arizona in 1999 to escape the bitter winters. When not working or writing, she can be found on the sidelines of her sons football games, or watching her daughter at ballet class. Rebecca is fueled by insane amounts of coffee, margaritas, Laffy Taffy (except the banana ones), and happily ever afters.
---

♥SERIES READING ORDER♥
Book 1: Unbreakable
Book 2: Undone