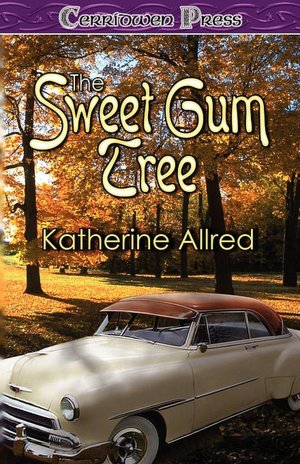 Sweet tea, corn bread, and soup beans-everyday fare for eight-year-old Alix French, the precocious darling of a respected southern family. But nothing was ordinary about the day she met ten-year-old Nick Anderson, a boy from the wrong side of town. Armed with only a tin of bee balm and steely determination, Alix treats the raw evidence of a recent beating that mars his back, an act that changes both of their lives forever. Through childhood disasters and teenage woes they cling together as friendship turns to love. The future looks rosy until the fateful night when Frank Anderson, Nick's abusive father, is shot to death in his filthy trailer. Suddenly, Nick is gone-leaving Alix alone, confused and pregnant. For the next fifteen years she wrestles with the pain of Nick's abandonment, a bad marriage, her family and friends. But finally, she's starting to get her life back together. Her divorce is almost final, her business is booming, and she's content if not happy -- until the day she looks up and sees Nick standing across the counter. He's back...and he's not alone. Once again Alix is plunged into turmoil and pain as Nick tries to win her love, something she resists with all her strength. Only one thing might break the protective wall she's built around her emotions-the truth about Frank Anderson's death. But when that truth comes out and those walls crumble, neither Alix nor Nick is prepared for the emotional explosion that could destroy as well as heal.
Erin says:
This is going to be a difficult one for me to write, because I was absolutely floored by this book and I know I will not be able to do it justice. I had put this book off because it was just flying under the radar for me, not one I was dying to get to but I knew I wanted to read it soon. I am so, so glad that I decided to read it this weekend, and I'm kicking myself for waiting so long and not getting to experience this amazing story sooner!! Even if this book wasn't the most beautiful love story I've ever come across (but it absolutely is!!), just the remarkable way in which Allred shares the story had me wholly impressed.

My rating: 5 out of 5 stars, but I'd give it more if I could!

What it's about:
The unforgettable story in The Sweet Gum Tree spans nearly three decades, allowing us to follow Nick and Alix's relationship from the very moment it begins. We see them as children for quite some time, watching as Alix's determination to show Nick he's worth a damn when he needs it most blossoms into the friendship of a lifetime. As they grew up and shared their lives together, being each other's supportive best friends turned into an attraction that neither of them could withstand. It would all have been perfect if it weren't for that one night, the night that took Alix's plans of a happy life with Nick and flushed it all away, leaving her alone and pregnant. Through unbearable heartache, Alix builds up a wall and becomes a shell of her former self. When Nick waltzes back into her life 15 years later, his Alix is hidden away beneath so many years of pain and anguish. Nick and Alix both have secrets to tell, and when it's all finally revealed it may be too much for any love to survive.

My take:
Now, I usually start out talking about the heroine since most of the books I read are in the female's POV. And this one is, too, but I can not help but start with our hero in this case...

Nick Anderson. I can't even think about him right now without my heart racing and skipping a beat. I mean, honestly, I went through so many feelings for him as he grew from the sweet protective boy to the indescribably sexy yet tender love of Alix's life. I can't put words to the way I feel about him, he's without a doubt just THE perfect man that every woman dreams about being lucky enough to have. We meet him at the tender age of ten, just a boy but much more than that on the inside thanks to the life he's endured at the hands of his scumbag father. Getting to see him as the abused, brave boy determined to make something of himself and rise above the ashes of his miserable life, and to then see that boy slowly grow into a young man that loves Alix with his very existence...it was something beautiful!! And even though his decisions weren't always the best, I was never angry with him because deep down I knew nothing came close to the love he feels for Alix. It just gave me chills how much he loves his Peewee!!

Alix was simply an adorable little girl when we meet her. She precocious, outspoken, selfless when it comes to helping others, and really just remarkable. I loved how she threw herself into 'saving' Nick, as if her very existence depended on him having a better life. There were so many unbelievably sweet moments between them (the scene with her 4th grade bully had me grinning from ear to ear!), and it was so remarkable that we got to see all of those little pieces that add up to the puzzle that is their amazing love story. As Alix's feelings of adoration turned into love and then lust, Alix never once doubted that Nick was where she belonged. It was just incredible!

Allred tears your heart open wide and rips it to shreds on multiple occasions with this story. Really, there should be a warning in the blurb because I think I'm going to end up with an ulcer from my stomach being in knots for SO much of this book. There is just one earth-shattering twist after another, with heartache so strong it actually caused me physical pain!! One in particular caught me COMPLETELY off guard, and I was so shocked that I was bawling and had to stop reading for a minute. Which, of course, I didn't want to do because you become so invested in these characters that you simply can't leave them. I wasn't sure how much more Alix or I could take, as she bore the brunt of the pain upon their separation, and the walls she put up around her heart were absolutely justified in my mind. She went through such unspeakable pain, and becoming the 'robot' shell that she did was her only way of keeping back the damn of emotions that threatened to crush her.

There were some phenomenal secondary characters in this book as well. I loved so many of them; Judge, Jenna, Daniel, Ellie, and the aunts all held a special place in my heart for their unwavering support and love. Alix could never have made it through all the years of pain without them there to keep her head above water. It was such an amazing experience getting to have this journey with the phenomenal characters that Allred created, this book was just outstanding. It bolted all the way to the top of my favorites list, and I can't imagine it ever losing that spot! Can't recommend The Sweet Gum Tree strongly enough, just GO READ IT NOW!!!
As always, THANKS for the review Erin!!! I bought this because of your review and can't wait to read it!